Analysis of chapter 17 de Prince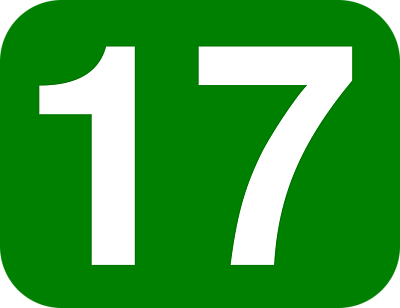 In this article you will find the' analysis of chapter 17 de Prince.
Chapter XVII de the Prince by Niccolo Machiavelli is a clear example of the consistency of the analytical capacity of Niccolò Machiavelli (a humanist with a remarkable rational intelligence). Machiavelli offers, Thanks to "Prince" a simplification of reality and a textual functional to future mass revolutionary construction practice by a Prince. In Chapter XV Machiavelli began to develop a speech tied to morality, What is correct or not to maintain a solid and Principality have a power rooted. In Chapter XVII, as we can see from the title in Latin, that summarizes the content, talks about the cruelty and compassion, whether it is better to be loved or feared. Machiavelli This chapter begins by referring to Chapter XV, where it has already exposed some qualities (on moral) the Prince must have to maintain perfectly the Principality, his reign. Later we find a typical literary form used by Machiavelli to enunciate certain information (R1, "I say that") that allows us to more easily find fundamental nuclei of the speech.
The Prince must desire to be merciful and humane, However, it must be careful not to be too generous. Another feature typical of the author is to bring concrete examples to make truthful the work and the content itself (Choose clear examples, that show what happens if you take certain behaviors).
L'example proposed is that of Cesare Borgia. His cruelty had enabled him to reunite the Romagna, While the Florentines to escape "El cruel name" left destroy Pistoia. A Prince too pitiful instead leave breack unrest in society. These two examples clearly show the reader the two possibilities that a Prince and the consequences for a given choice.
According to the author it would be better to be loved than feared; However, it is difficult to reconcile these two features, so it is better to be feared. A blatant example is to Piero de Medici. Due to the passage of French troops his Government was weakened and was overthrown by the people, not the most feared so much (the people were previously affected by the sermons of the Friar Girolamo Savonarola who prophesied a future vengeance of God due to corruption).
Machiavelli worked for the Republic until 1512 When the Medici family was able to rebuild the signoria of Florence, He was fired and the following year imprisoned on charges of activities-medicee faction. After his release from prison, he retired to his home at the Albergaccio, where he composed "the Prince", a treatise on political science consists of 26 chapters where are exposed clearly and concisely its analyses personal policies.
We continue this analysis of chapter 17 de Prince observing the pessimism towards the macchiavelliano men, He considers bad for nature (r. 14-15 "ungrateful , fickle, simulators and dissimulatori, radiation avoiders de' dangers, Covetous of gain). Men are, According to this chapter, totally ungrateful to offer all their belongings (r 15-16) When do their interests, but when the Prince to need revolt.
The grammatical construction "ought not to Miss" There is a clear indication that Machiavelli is introducing another feature that needs to have the Prince. He is to be feared but not hated, also should not steal or kill, Since it would be hated by the people, but above all must not touch the property of subjects, because men forget before his father's death that the loss of a heritage.
Finally Machiavelli (r. 31 "I conclude, therefore,") summarizes in a few lines if it is better to be feared than loved, concluding that it is important to be feared but not hated, because only the people decide who to love.
In this chapter, as regards the style, the use of the building is clearly the author's dilemmatica. Each quality is distinct from the others and after eliminating the inconvenient develops other highlights that will break into other alternatives (type of tree).
With regard to the linguistic level just remember that Machiavelli uses clear and simple language, without literary adornments, because it believes that it will be the content itself to elevate the work. To conclude this analysis of chapter 17 de Prince is necessary to emphasize that the reader's attention is often moved from the subject in what you need to do to keep the United, presenting clear examples to clarify the consequences of specific practices.